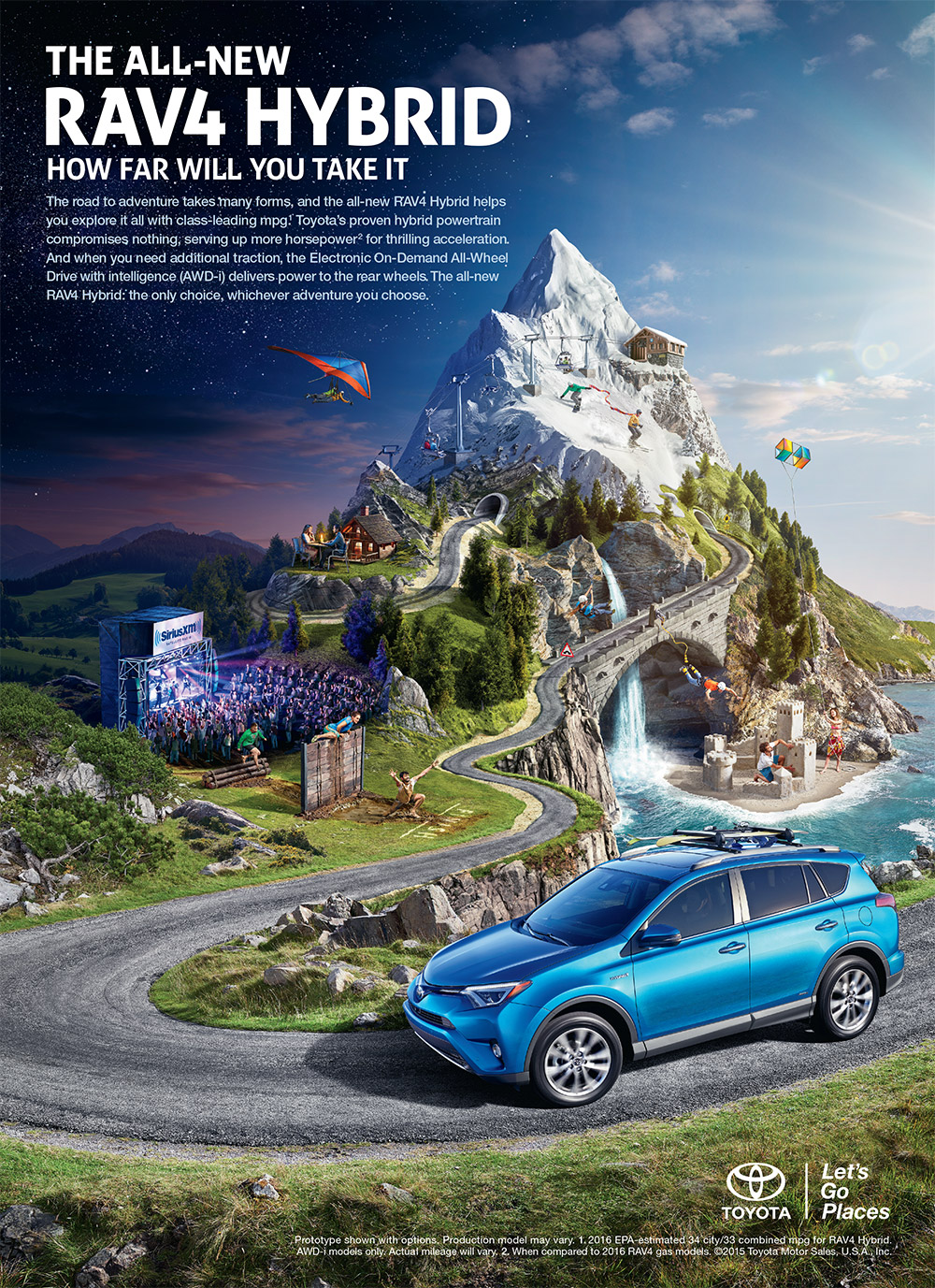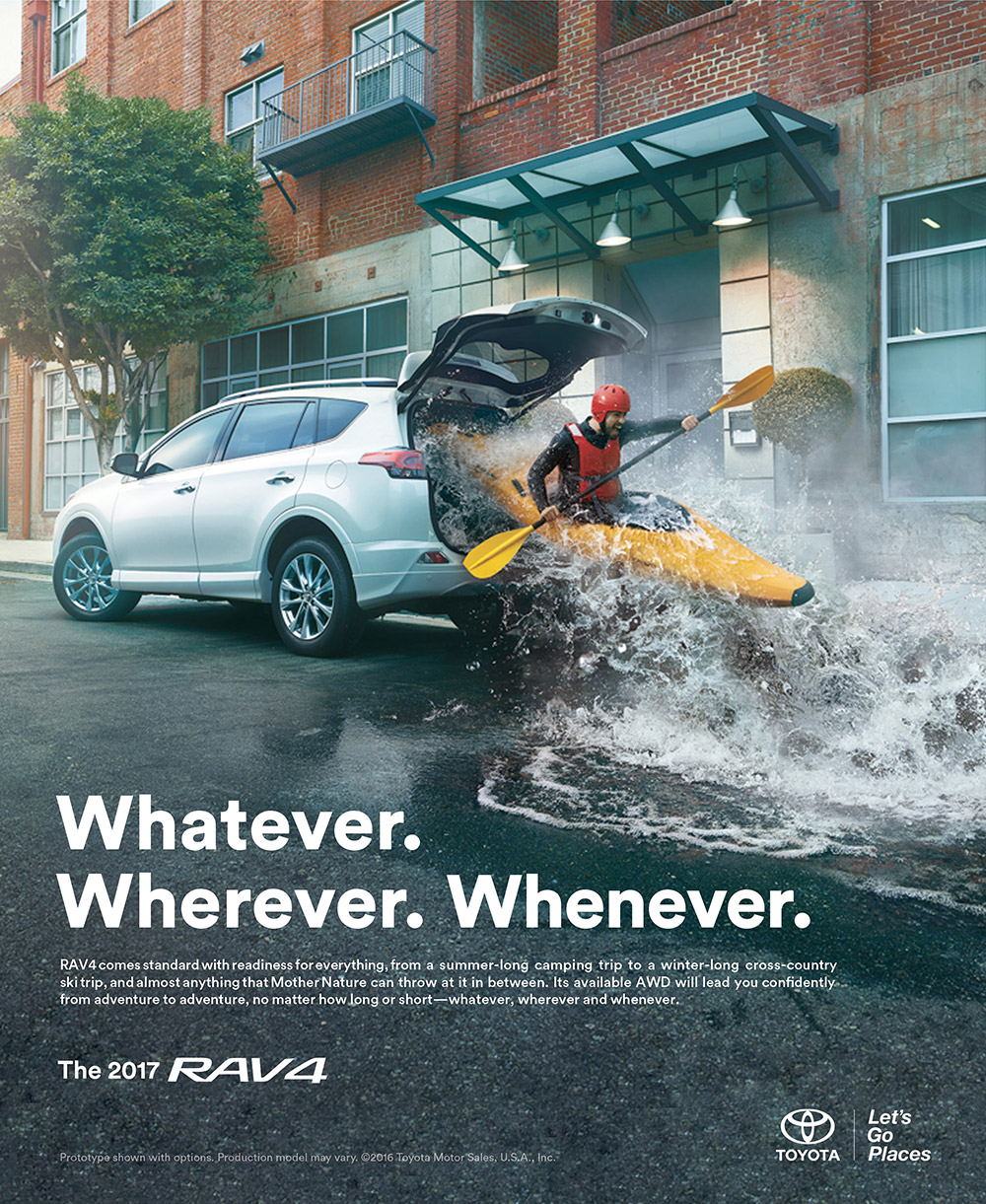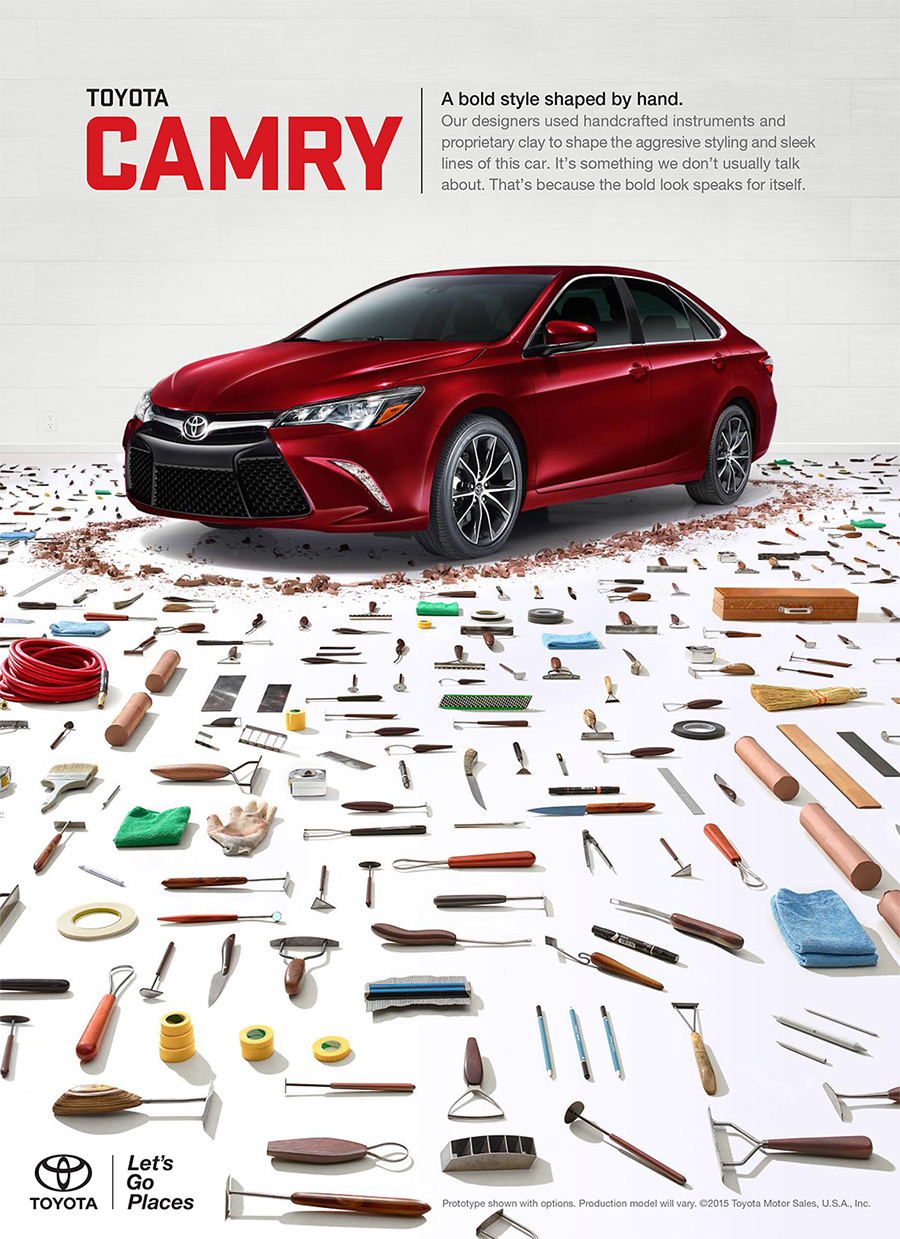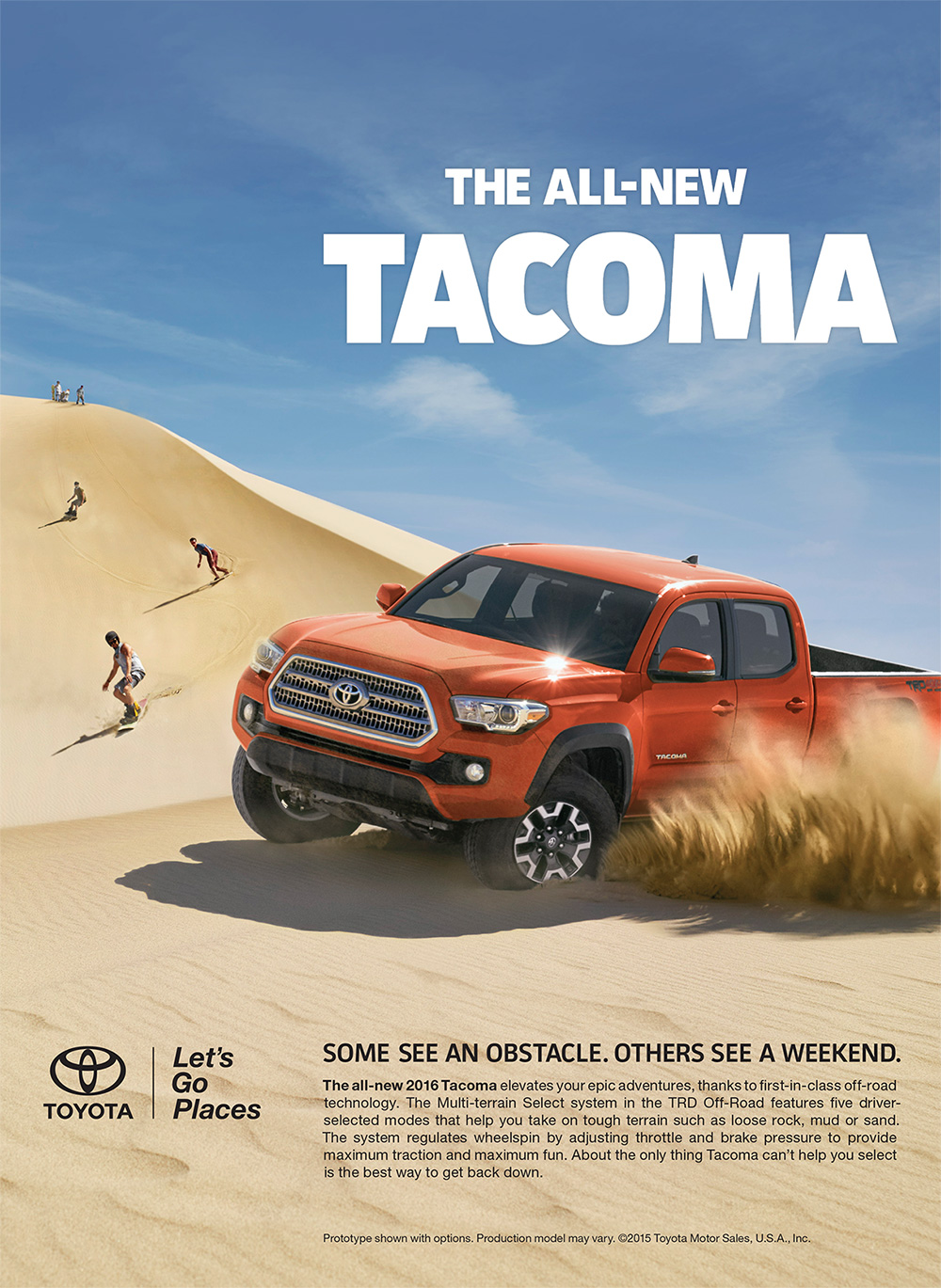 "Adventure Anywhere"
2017 TOYOTA RAV4
This national print ad was really fun to create. It's a mix between traditional photography and CG. The RAV4 in a DTLA location was photographed while the kayaker, a mix of photography and CG, was suspended from a harness and blasted with water. The suspension harness allowed our kayaker to have natural movements ensuring authenticity for enthusiast.
"CLIFFSIDE"
2017 TOYOTA COROLLA
The Toyota Corolla comes with so many safety features that it makes the most dangerous cliffside road look like a normal drive. And that's what inspired this ad.
I started off with a rough sketch of what this road would look like then sketched in what the world would look like. We used a mixture of photography and CG to create a hyper real world where driving on a dangerous cliffside with no guardrails felt like a calm countryside drive.
"ADVENTURE MOUNTAIN"
2016 TOYOTA RAV4 HYBRID
This full page RAV4 Hybrid ad was created using a combination of miniature models, full scale sets, landscape photography & CG mountain top.
"CUT THROUGH EXPECTATIONS"
2016 TOYOTA PRIUS
This full page print ad speaks to both the all new redesigned Prius how it's design has the ability to turn heads and how aerodynamic the body style is giving the illusion its moving while standing still.
"SHAPED BY HAND"
2015 TOYOTA CAMRY
This full page print ad celebrates all the things used to create the Toyota Camry, by organizing all the tools that shaped the Camry around the vehicle.
The all-new 2016 Toyota Camry was not only shaped from clay by hand at the California Calty Studio, it was also shaped with hand crafted tools made by their designers.